Things To Do In San Diego
San Diego is a beautiful and exciting city that has gorgeous beach fronts, marinas and a fabulous downtown. The landscape is interesting with tropical islands and boardwalks to the different ethnic subdivisions this city is sure to have something for everyone. There is so many fun and memorable things to do in San Diego here are a couple of the top favorites: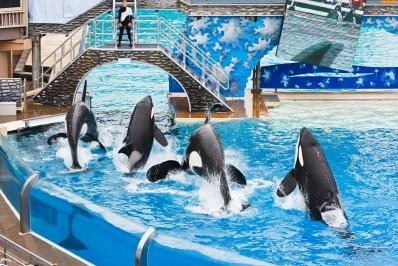 SeaWorld San Diego – with almost 200 acres of things to see and planning an adventure at SeaWorld is sure to prove entertaining, sensational and thrilling. There are so many different attractions you can see exciting shows, ride thrilling rides, check out the fabulous exhibits or be a part of the exclusive park experiences. Some of the things to do at SeaWorld include:
• Rides – Manta, Riptide Rescue, Journey To Atlantis, Shipwreck Rapids, Wild Arctic Ride, and Sky tower
• Shows – One Ocean, Blue Horizons, Seal Lions LIVE, Pets Rule, Sesame Street Presents Lights Camera Imagination, and Shamu Rocks
• Exhibits – Turtle Reef, Shark Encounter, Rocky Point Preserve, Penguin Encounter, Sesame Street Bay of Play, and Coco Loco Arcade
• Exclusive Park Experiences – Dolphin Interaction Program, Beluga Interaction Program, Dolphin Encounter, Animal Spotlight Tour, and Penguin UpClose Tour
San Diego Zoo and San Diego Safari Park – the San Diego Global is a non for profit organization that operates the San Diego Zoo and their mission statement stands for conservation, education and recreational excellence. The San Diego Zoo is 100 acres and is home to over 3,700 rare and endangered animals. It also has more than 700,000 exotic plants. The San Diego Zoo Safari Park is a capacious wildlife refuge which is home to more than 2,600 animals demonstrating more than 300 species. There are so many different animals and exhibits to see that the San Diego Zoo; here is just a small portion of what you can see: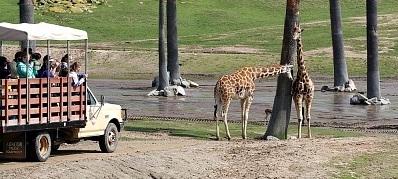 • Polar Rim – Arctic Aviary Exhibit, Polar Bear Exhibit, and Reindeer Exhibit
• Panda Canyon – Panda Exhibit
• Asian Passage – Lion-Tailed Macaque Exhibit and Sun Bear Exhibit
• Lost Forest – Australasian Aviary, Birds of Prey Exhibit, Bonobo Exhibit, Flamingo Exhibit, Gorilla Exhibit, Hippo Exhibit, Monkey Exhibits, Orangutan and Siamang Exhibit, Otter and Swam Monkey Exhibit, Owens Aviary, Parker Aviary, Scripps Aviary, Tapir Exhibit and Tiger Exhibit
• Elephant Odyssey – Elephant Exhibit
• Urban Jungle – Giraffe Exhibit
• Africa Rocks – Big Cats Exhibit, Kopje Exhibit, and Meerkat Exhibit
• Outback – Camel Exhibit, Koala Exhibit, and Wallaby Exhibit
• Discovery Outpost – Children's Zoo, Crocodile and Turtle Exhibit, Giant Tortoise Exhibit, Hummingbird House, Insect House and Reptile House
San Diego has so many different things to do this is just a small part of the fun and exciting things to do in this great city. They offer tours, have great museums, fun water activities like water skiing and sailing. Whether you want to be in the beautiful outdoor weather or enjoy the indoors there are so many activities to choose from you are sure to have a memorable vacation.