SeaWorld San Diego
Amidst the luminous sparkling ocean water, come visit SeaWorld in San Diego, California. Experience the awesome wonders of the sea without actually being in the sea. Or, spend a little time in the sea. This miraculous Park puts all of the wonders of the sea in one place giving you the opportunity to do more. From super cool rides and theme park fun to feeding the dolphins and diving with the turtles, you can experience it all. Discover a world you have only read about in books, and experience it up close and personal. SeaWorld in San Diego, California is a world renowned extravaganza and one you won't want to miss on your trip to San Diego.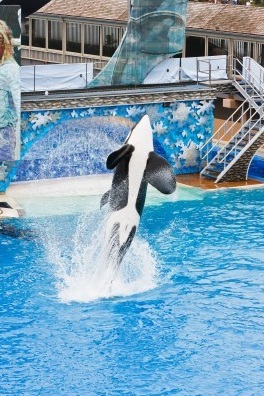 For thrill seeking individuals, you will love the thrilling rides like Journey to Atlantis, Shipwreck Rapids, and Wild Arctic. Or, maybe you want to dive into a world of sea turtles at turtle reef with thirty thousand gallons of aquarium and more than sixty threatened turtles in an exciting ride called Riptide Rescue. Get up close to polar bears, sharks, and see lions and curb your thrill seeking appetite in one of the finest and most thrilling parks in the world.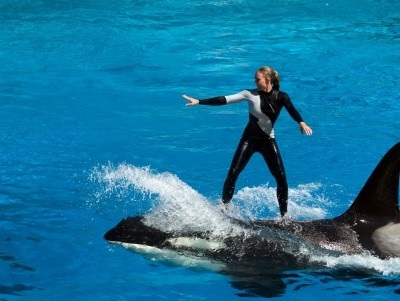 Don't miss all the awe inspiring water shows. Experience the amazing Shamu extravaganza or laugh your way through the hilarious antics of Clyde and Seamore's lion and otter show called Pets Rule! Gaze into the horizon and discover where the sea meets the glorious blue sky with Blue Horizons Dolphin show. Feel and touch the smartest animal in the world, the dolphins, or get up close to a beluga whale, a polar bear, or a man eating shark. SeaWorld makes it it's personal mission to entertain and entertained you will be.
Of course everyone's style of entertainment is a little bit different so every now and then, SeaWorld will try something new to grab your attention. Starting in May this year, SeaWorld in San Diego will unveil one of the biggest most electrifying attractions in the history of SeaWorld. Come experience Manta and transition from being a mere spectator of the dazzling rays in under water flight to becoming one! Manta combines the exhilaration of a coaster with the educational entertainment of a marine-life exhibit. As you glide, fly, and twist your way through, you will not only experience the thrill of a ride, but actually feel like a Manta soaring through the waves.
Make sure you purchase your SeaWorld tickets online before your visit to save money and take advantage of any exclusive online offers. As one of the most famous attractions in California, you will want to get your ticket early to avoid any delays in your vacation fun.