San Diego Zoo
Do you love animals? Are you looking for something fun to do as a family, a couple, or just by yourself? San Diego Zoo is the perfect place for a fun-filled day with the family, a romantic outing for a couple, or just a relaxing day for you. This world-renowned extravaganza is no ordinary zoo that's for sure! Home to over four-thousand beautiful rare and exotic animals in lush green garden habitats, you can walk through the gorgeous pathways or ride a double-decker bus throughout this impressive park. San Diego Zoo is a major research facility, however, it is expertly hidden with awe-inspiring exhibits, and entertainment shows, making San Diego Zoo more than just a zoo. Giving you whatever your heart desires, the following attractions are just a peek of what San Diego Zoo has to offer: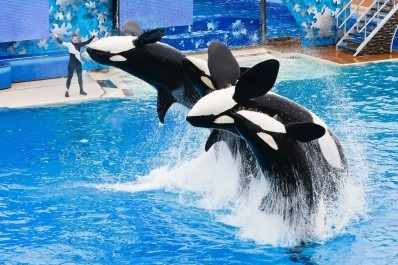 Tours and Animal Interactions
Come meet the animal stars up close and personal! The San Diego Zoo allows you to see the zoo like you have never done before. Because each person is different, your idea of a fun-filled day is different too, and San Diego Zoo wants to accommodate all of the different interests to allow you the chance to experience all you heart desires and more. Let the professionals customize your visit to suit all your interests. With over four thousand animals, there is an exhibit just for you. Go behind the scenes with a personalized VIP pass, learn about conservation, or explore the exotic world-renowned botanical garden. When it comes to animal interaction and personalized fun, San Diego Zoo is the place to be.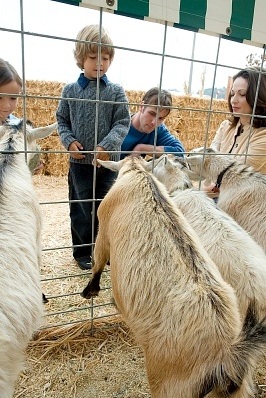 Education Programs
Because education is important to San Diego Zoo, they make sure to provide learning activities at all ages. Come learn in depth about the animals, enjoy conservations activities, and get personal encounters with the animals. Of course it's not all about the adults; there are numerous special activities just for the kids! With so much fun, you won't even know your learning.

Sleepovers
How would you like to sleep with the animals? Well, now you can! Spend the night at the magnificent San Diego Zoo, meet the ambassadors, and experience the incredible zoo after all the people are gone. Who knows, you might even hear the animals talk to each other…
With personalized visits and extraordinary experiences, you will want to book your tickets in advance. Get tickets online at www.sandiegozoo.org, and head straight to the gate.