Old Town San Diego
Blast back into the past to a colourful world of fun and entertainment in the elegant Historical Old Town; the birth place of San Diego. The first Europeans settled in Old Town, and with a turn of every corner, you will embark on a journey through history. Nestled in the heart of San Diego, you will find the finest theatre productions, artisans, galleries, and shops. Experience live entertainment, mariachis, dancers, and more as you walk through the rustic streets of Old Town. With more than one-hundred shops, fabulous restaurants, seventeen museums, and historical sites all around, you're in for a day of historical fun. Below are just a few of the finest attractions at Old Town: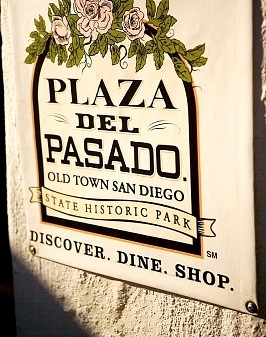 Old Town San Diego State Historic Park
For a relaxing day of fun and entertainment, visit the State Historic Park. With a connection to the past, you will experience the history of an earlier San Diego. This historic park takes you through 1769 in which the first Spanish settlement was established in San Diego and a mission and Fort were underway. Delve into history as you travel along the beautiful scenic park, and take part in activities of an earlier San Diego.
Historical Landmarks
Old Town San Diego is filled with Historical Landmarks from buildings, sites, features, and events; you will find historical significance with every turn. Learn about the time period of 1821-1872 of the Mexican Americans, and other early settlers. Here, you are offered a glimpse into the past as the converging cultures transformed San Diego from a Mexican establishment to an all American settlement. The San Diego Old Town is complimented by restored original historic buildings and twenty-first century buildings build to give an era of the early San Diego. There are five original adobe buildings that remain historical must sees; they include museums, retail shops, and several restaurants. Below is a list of the must see sites: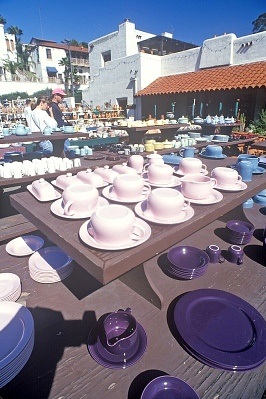 • La Casa de Estudillo
• Old Town Plaza
• Casa de Pedrorena
• Casa de Machad
• Casa de Bandini
• Casa de Stewart
• Site of Casa de Cota
• Exchange Hotel
• First Publicly Owned School Building
• Old Town San Diego State Historic Park
Visit the Robinson-Rose visitor Center for more information upon visiting San Diego. The San Diego is a historical extravaganza that is one to see. Don't miss out on this excellent journey through the past on your trip to San Diego.