Balboa Park San Diego
Want more for your money? Balboa Park offers you more; with one-thousand two hundred acres of open space areas, natural vegetation green belts, gardens and walking paths, Balboa Park is one of the oldest sites in the United States. In addition to wildlife, peaceful walking baths, and lush green scenery, Balboa Park offers an assortment of cultural attractions including a multitude of museums, several theaters, and of course the world famous San Diego Zoo. With all this and more, you are sure to get more for your money than anywhere else in California. So, take a trip to the Balboa Park neck of the woods, and enjoy a fun-filled day of history, nature, and entertainment.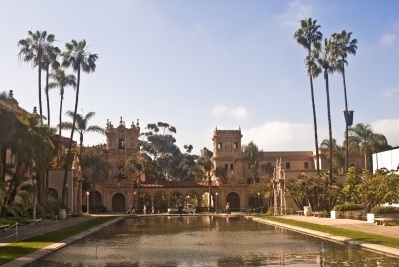 Walk through the unrestricted greenery of the Desert Garden, the colorful Sunken Butterfly Garden, or the Botanical Garden that is home to over two thousand tropical plants. Enjoy the arts at the Old Globe Theatre where you can enjoy over fourteen live performances a year such as the Starlight Musical Theatre, At the Marie Hitchcock Puppet Theatre, or the Sprekals Organ Pavilion.
With more than fifteen museums, Balboa Park is one of the richest areas in culture and arts. From the museum of art to the museum of history, you can explore just about anything that sparks your interest. Honor our veterans, enjoy hands-on science activities, and experience a rich new culture; find something different in each one of the fifteen museums in Balboa Park.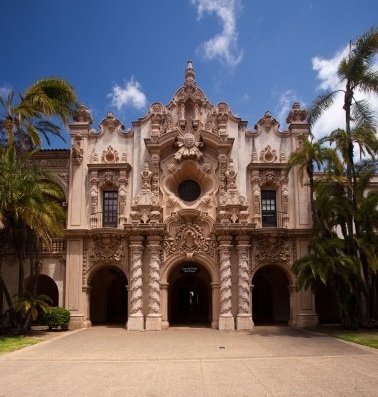 Of course while you're at Balboa Park, you are sure to get hungry. Don't think you have to leave the park to get something to eat; Balboa Park is filled with numerous restaurants for whatever your taste buds are in the mood for. Or, take the family to one of the various play and recreation areas for a peaceful picnic. Fun and food go together at Balboa Park.
When you come to Balboa Park, it is hard just to stick to one thing that is why you should think about purchasing the Balboa Park Passport so you can visit five different museums, experience the wonders of several Gardens, and take a stroll through the culture and history of San Diego in one magical place. But, wait, you can get an even better deal than that. Come visit Bolboa Park on Tuesdays for free admissions to several different museums. Download the guide to your iPhone or take a free tour. But, the best deal you can get is to buy your tickets online for better deals and less hassle when you get to San Diego.